The Queen's Platinum Jubilee Programme of Events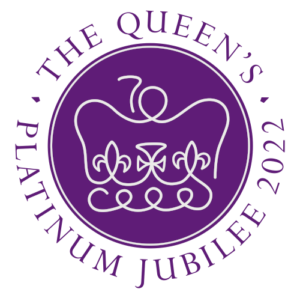 In 2022, Her Majesty The Queen will become the first British Monarch to celebrate a Platinum Jubilee which is seventy years of service.
There will be year-long Platinum Jubilee celebrations throughout the United Kingdom, the Commonwealth and around the world as communities and people come together to celebrate The Queen's historic reign.
Through the year, Her Majesty and members of the Royal Family will travel around the country to carry out a variety of engagements to mark this important event ending with the focal point of the Platinum Jubilee Weekend in June 2022.
Read the full Platinum Jubilee Central Weekend Announcement 2021 here
You can find more information about the The Queen's Platinum Jubilee celebrations on http://www.platinumjubilee.gov.uk and http://www.royal.uk/platinumjubilee